Holland Park by Megaworld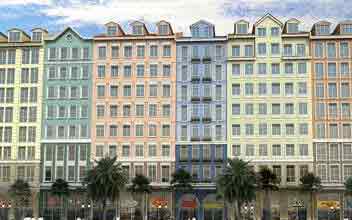 Project Type : Condominium
Listing Type : Preselling
Units : Studio, 1 BR, 2 BR, 3 BR,
Price: ₱ 2,542,050 & Up
Address : Southwoods City
Location : Carmona , Cavite PH Holland Park Megaworld Holland Park Holland Park Megaworld Holland Park Carmona
http://hollandpark.southwoodscity.com/

Holland Park is a new mega world project located in Southwood city. Southwood's City is undergoing a 561-hectare township development. One of these events includes a Golf Course that will soon have a commercial, residential and office community in it. Holland Park is one of a kind when it comes to condominium development in Southwood's city. It has 12 stories with a commercial strip just below the building. The project is set to complete in 2018.

Megaworld is one of the best property developers in the world. They are known for joining forces with the Global Estate Resorts Inc. in launching fully integrated township projects. Their collaboration formed the MegaworldGlobal Inc. The primary purpose of the division created is activating marketing and sales activities in their upcoming project in the south.

Holland Park is set to introduce the live, work, learn and golf concept. Holland Park is scheduled to be a complete development where everything you want is within your reach. The place is configured to be equipped with state of the art facilities that is specially made to answer the needs of the BPO industry. It also comes with the launching of digital cinemas, supermarkets and a set of different dining choices for individuals. Residents are allowed the luxury of a transport hub, advanced medical facilities, top schools for the children and other requirements to meet the needs of the residents and make their everyday life a holiday.

The best thing about Southwoods City is that it's just some distances away from South Luzon Exit and is next to Manila Southwoods Golf and Country Club that is designed byJack Nicklaus and managed well by the residents of the area. This means southwards conveniently sits in the middle of a city life and the awesome feeling of nature. If you live in Southwood city then going to and from the metro is not just easy but also fun with the South Luzon Expressway at your disposal. It is a very fun means of transportation to have beautiful moments with your family. Southwoods City is set to be the first fully integrated township after Alabang; this will help to complement the south. It is the only CBD that was still emerging and get to be surrounded by the gold course that's south of Manila. It's going to have a condominium, a school, a medical center, a shopping mall mostly for the ladies, a church and probably a mosque, a water park, outlet stores and transport hub.

There are many reasons why Holland Park is perfect for you and your family, one of the important reason is security. Southwood's city has security guards that move around to ensure the safety and protection of the resident. They also have CCTV cameras that cover the whole 561-hecture township carefully monitored at every hour. As the ordinary folks say "safety first." Therefore think of your security and the security of your family before choosing anywhere other than Holland Park.
Make hay while the sun shines with the demand for real estate increasing in the south, this will result in the staggering increase in its price. Application for housing licenses became recently high, and this thus shows the increasing level of demand for the area.

The climate of the area is way more appealing than that of the north. The environment promotes a better and healthier lifestyle because it is still pristine and way less polluted than the Metro Manila. There are different options for an active way of life.

That is not all if you're the right parent type that always put their children first then Holland Park with various highly regarded schools trying to set up different campuses in the area. These schools include La sale, Xavier, UST, Brent, etc. UP Los Banos has already successfully established a school in the area.

The existing development in southwards that'll make the stay of the resident's even more pleasant include; Mercury Drugs, McDonald's, Outlets at southwards, Splash Island, Manila Southwoods Golf and Country Club, Manila Southwoods Residential Estates, Colegio de San Agust, Unihealth Hospitalopments and Sto. Nino de Cebu Parish.The ongoing projects in the area also include Southwood Mall (current), BPO Buildings and IT Parks and Transport HubHolland Park (Cluster 1 & 2).

Other features to be expected in Holland Park is a fire sprinkler system that automatically detects heat or smoke for all unit. An underground cistern and an overhead tank that gives an uninterrupted and unlimited water supply for the residents. A power generator that is on standby for only selected floors in case of power outage, a mailroom for general purpose, housekeeping and maintenance service, a building administrator and a security office. The visitor or buyers experience is enhanced with state of the art residential types of equipment like key card access. They also have a private lobby with a WI-FI internet access, reception counter, lounge area and a video-phone security and reception counter to all units of the field in case there is an accident or emergency in the area. There is housekeeping and maintenance service that is available to tend to all your needs in all living rooms. They have an automatic smoke and heat detection system for units in the vicinity and a fire sprinkler system available 24/7. They have uninterrupted power supply and a standby backup power residential unit and common areas. There is a security command center, security office and also a building administrator all there for the comfort of the beautiful, peaceful and unparallel residence has other feature like the submerged log deck, function rooms, game room, pool deck and a cabana. Making the place warm and welcoming.

Holland Park shows the future of a vibrant and amazing city in the best location it could ever be. Holland Park will be a low-density community that will be perfect for an active and fun lifestyle for the whole family.
Available Units