Greenbelt Hamilton by Megaworld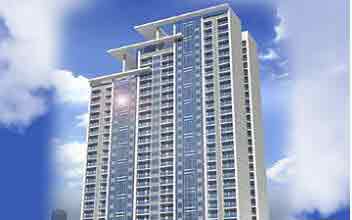 Project Type : Condominium
Listing Type : Preselling
Units : Studio, 1 BR, 2 BR
Price: ₱ 8,500,000 & Up
Address : Sotto & Salcedo St., Legaspi Village,
Location : Makati , Metro Manila PH Greenbelt Hamilton Megaworld Greenbelt Hamilton Greenbelt Hamilton Megaworld Greenbelt Hamilton Makati
www.greenbelthamiltonmakati.com
The Greenbelt Hamilton is a residential condominium is situated in the heart of Makati's Central Business District with the most desired and prestigious real estate in the city. The condominium is a modern contemporary residential tower that soars 31-storeys above the city and provides class and beauty. The New York style residential condominium delivers the utmost convenience and pure indulgence. The residential condominium provides residents a 14 meter lap pool, pool lounge, kiddie pool, wading pool, male and female changing and shower rooms, function rooms, gym and daycare center.

One the ground floor of the development, residents will find the main lobby with reception counter and lounge, four high-speed, interior furnished passenger elevators, one high-speed service elevator, security command center, centralized mail room, Laundromat and retail spaces. Typical residence features include: entrance panel door with viewer, individual electric and water meter, provision for telephone and CATV lines per units, provision for hot and cold water lines per unit, kitchen with modular under counter and overhead cabinets, ceramic tiles for living, dining, kitchen, sleeping den and toilet and bath areas, individual mail boxes with keys and individual Condominium Certificate of Title. The available units for residents include: Studio units measuring 28.30 square meters, Executive Studio units measuring 41 square meters to 41.60 square meters and Two Bedroom units measuring 54.60 square meters.

While living at the Greenbelt Hamilton, residents are able to receive full access of the exhilarating Makati lifestyle, churches, banks, schools, embassies, hospitals and other shops and restaurants that are just a few minutes away. This residential development is managed and designed by Megaworld International and will be available to move in during the year of 2017.

Location Highlights: Legaspi Park, short walk to Greenbelt Leisure District, Makati Medical Center, Makati's Financial District, Italian Embassy, Indonesian Embassy, Convergys and People's Support, Makati Fire Station, Makati Post Office, Ayala Avenue, Amorsolo Street, Greenbelt Mall.
Available Units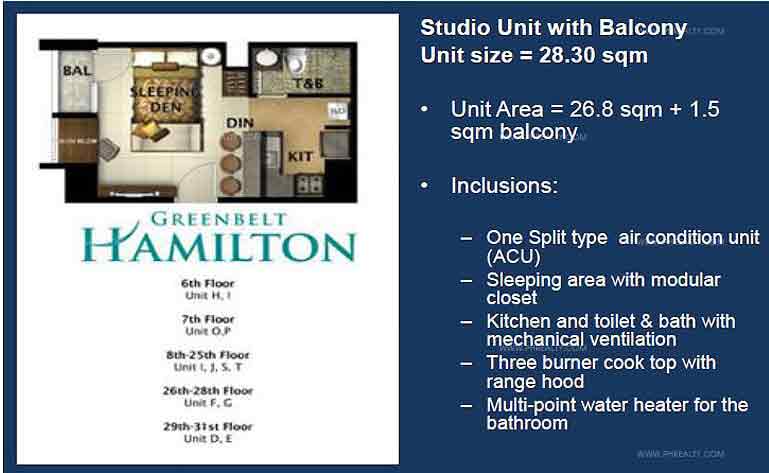 Sotto & Salcedo St., Legaspi Village,

,

Makati

,

Metro Manila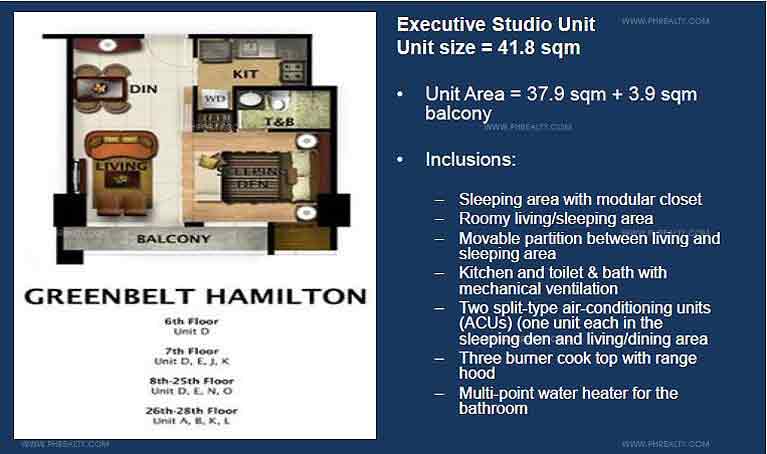 Sotto & Salcedo St., Legaspi Village,

,

Makati

,

Metro Manila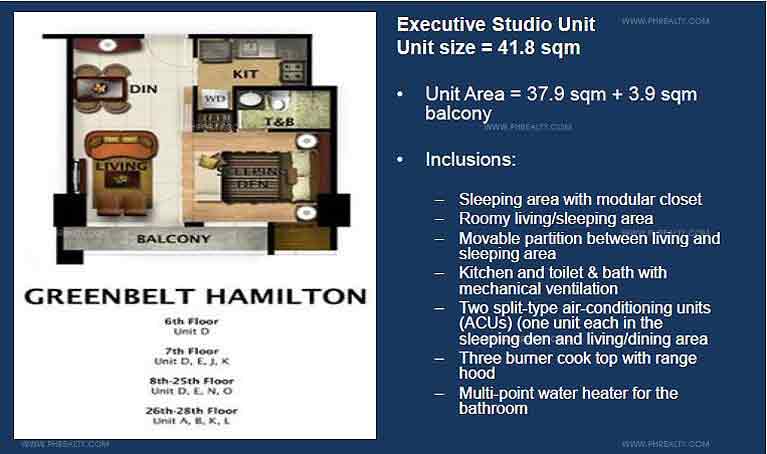 Sotto & Salcedo St., Legaspi Village,

,

Makati

,

Metro Manila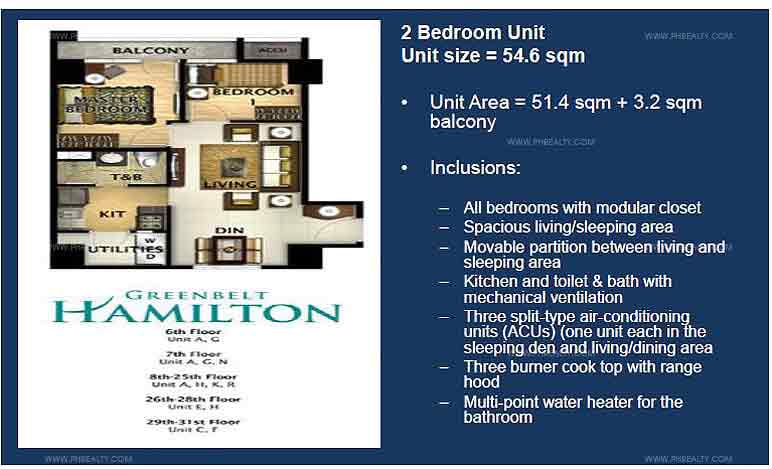 Sotto & Salcedo St., Legaspi Village,

,

Makati

,

Metro Manila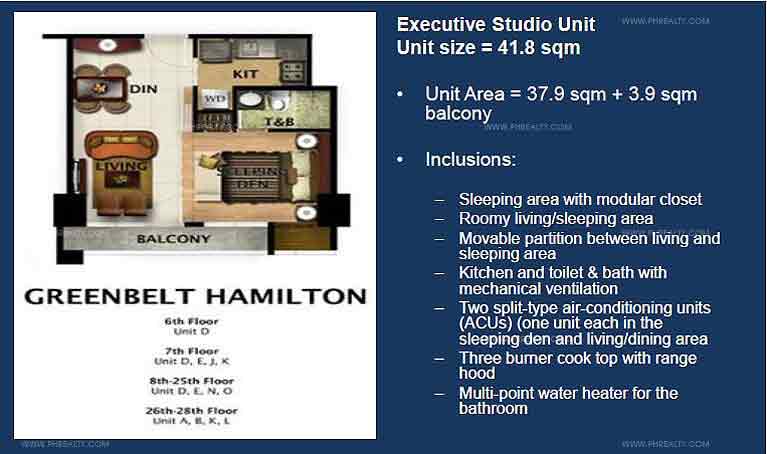 Sotto & Salcedo St., Legaspi Village,

,

Makati

,

Metro Manila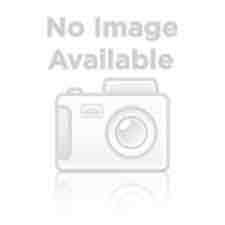 Sotto & Salcedo St., Legaspi Village,

,

Makati

,

Metro Manila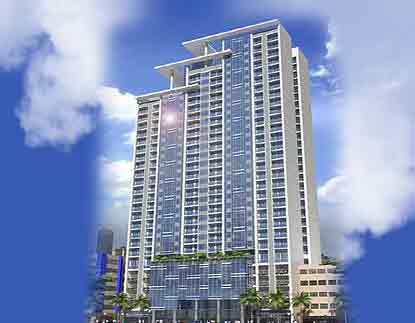 Sotto & Salcedo St., Legaspi Village,

,

Makati

,

Metro Manila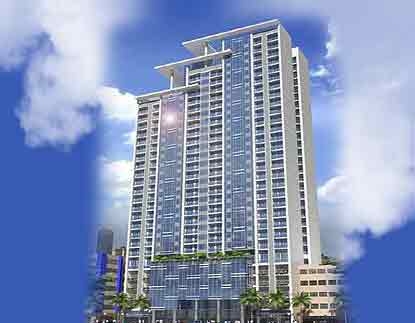 Sotto & Salcedo St., Legaspi Village,

,

Makati

,

Metro Manila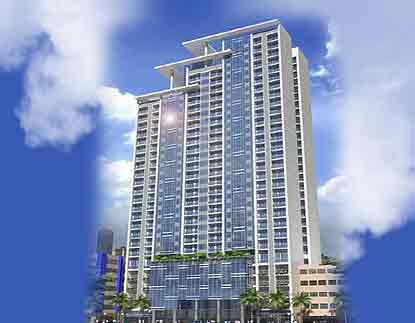 Sotto & Salcedo St., Legaspi Village,

,

Makati

,

Metro Manila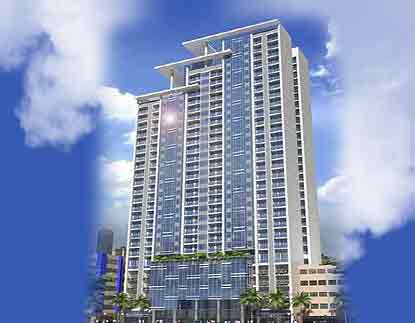 Sotto & Salcedo St., Legaspi Village,

,

Makati

,

Metro Manila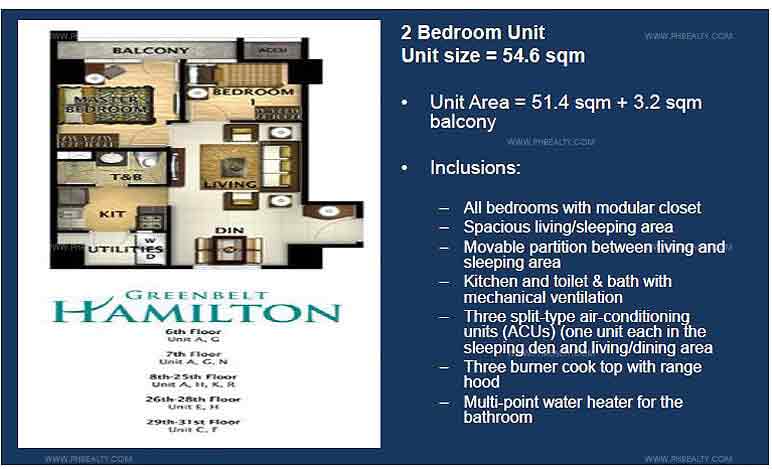 Sotto & Salcedo St., Legaspi Village,

,

Makati

,

Metro Manila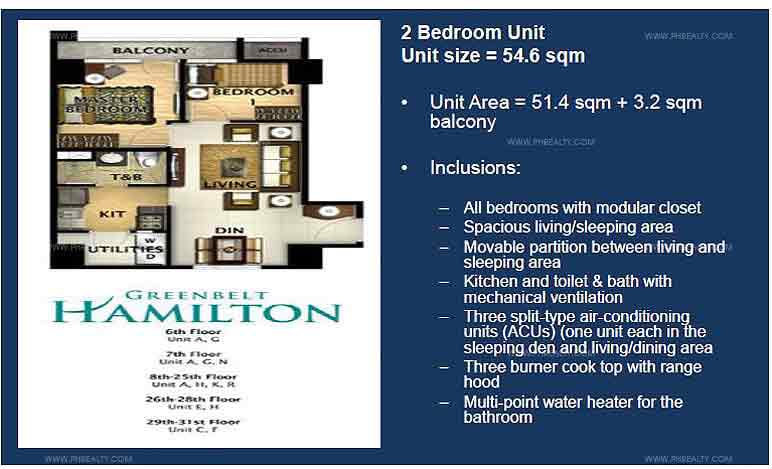 Sotto & Salcedo St., Legaspi Village,

,

Makati

,

Metro Manila
Greenbelt Hamilton Price List
Unit Name
Price (₱)
Location