One Eastwood Avenue by Megaworld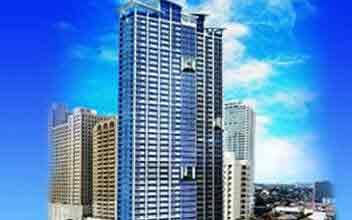 Project Type : Condominium
Listing Type : Preselling
Units : Studio, 1 BR, 2 BR
Price: ₱ 2,900,000 & Up
Address : Fronting IBM Plaza Bldg., Libis,
Location : Quezon City , Metro Manila PH One Eastwood Avenue Megaworld One Eastwood Avenue One Eastwood Avenue Megaworld One Eastwood Avenue Quezon City
www.oneeastwoodavenuetower.com
One Eastwood Avenue is no shy beauty with the two great tower located in the most prestigious place it can be in Eastwood City. Just this address tells everybody how luxurious and expensive you are. The tall towers just are a figurative image that shows the epitome of the standards of living of the residents. One Eastwood Avenue is dedicated and designed to match the luxurious and unique lifestyle of the resident. The Eastwood Avenue happens to be the coolest spot in all Metro. It is just a perfect place to relax after work, live a peaceful and tranquilizing life and enjoy with family and friends.

Eastwood Avenue though being a unique and unusual building is surrounded by many modern day conveniences like retail shops, cinemas, fitness gym and so on. Some are even closer than you think with different mall and schools at approximately 0.2 km to you and restaurants being less than 0.1 km to the condominium. The hospitals are available in less than 2 km. Everything is there where you need them when it comes to One Eastwood Avenue.

Megaworld has delivered quite another mesmerizing project that got the world drooling. They have always been known to provide a relaxing, serene and harmonious environment in every residence they build. This is what to expect in One East Avenue with a blend of Urbanization. One Eastwood Avenue is best for you if you're the type that likes the so-called "City."

Designed and dedicated to your unique lifestyle. There are various recreational amenities in the estate for your convenience, Outdoor lounge, and Lawn picnic area, Gym, Function rooms with pre-function area, 20-meter lap pool, Pool bar, male and female lounge and a male and female changing room. These also include a sky garden at the 16th, 26th, 36th, 47th and the 52nd floor.

There are also free amenities which is to be shared amongst themselves which includes Playroom, Playground, Yoga Pilates room, Male and female changing/shower room. Other features include; Landscape gardens, Lap pool with pool seat jets, Bar with indoor and outdoor lounge, Paved sunbathing lounge and seating area. Male and female changing/shower rooms, outdoor chess, Yoga-Pilates rooms, Children's Pool/Wading Pool are available. Bar with indoor and outdoor lounge and also Reflexology path and meditation garden are also available.

The Eastwood Avenue estate is just breathtaking. There is no way you'll go to Eastwood City without seeing these great towers. There are two big towers in On East Avenue; Tower 1 has five elevators and 47 floors and ready for occupancy while tower two is not quite ready yet. It has 6 Elevators and 52 floors. Its turnover is meant to happen around 2018. The first tower is built for people with the unique lifestyle. Tower one is perfect for you if you want to live a simple life with your family. There are different amenities for the convenience of your family; the facilities includes a fully equipped gym. The gym has the different state of the art equipment like a treadmill, a stationary bike or trampolines. Lift weights are also available in case you are the type that likes to workout and watch TV on the mounted LCD screens. The second tower was made to fit the cosmopolitan style of living. It is meant to make you feel at home with all its modern facilities in place. The area was created to have an own fun of something for the whole family. The features of the tower two include a pool lounge, lawn picnic area, gym and a male and female spa. It also includes a 20-meter lap pool, and a male and female changing room.

There are different units to match your needs, they include;
The studio unit which includes; a kitchen with mechanical ventilation, the kitchen also include modular under counter and overhead cabinets, a sleeping area with modular closet, ceramic tiles that are inside the sleeping den, dining, living, kitchen and toilet & bath.

The one-bedroom unit which entails; a ceramic plank for a bedroom, Bedroom with modular closet, ceramic tiles for, living, dining toilet & bath. A kitchen area, kitchen and toilet with mechanical ventilation also with modular under counter and overhead cabinets, a split-type Air-conditioning unit, 2-burner cook top with range hood and toilet & bath with natural or mechanical ventilation.

The two-bedroom unit; It contains a 4-burner cook top with oven and range hood. The kitchen entails a modular under counter and overhead cabinets, the toilet also have the mechanical ventilation feature, ceramic tiles for living, dining, shower & bath, and kitchen area and a bedroom with modular closet.

The three-bedroom unit (penthouse units); this is quite a treat for residents with a luxurious lifestyle. The features include; a Kitchen with modular under counter and overhead cabinets with mechanical ventilation, 4-burner cook top with oven and range hood, a conventional toilet, and bath. The bathroom is made of ceramic planks and contains modular closet.

There are also typical residential features which include, an individual mailbox with keys, cable TV, telephones and CATV lines per unit, individual electric meters, individual water meters. It has an entrance panel door with a viewer, hot and cold water supply line for toilets ( this excludes the water heater) and an Individual Condominium Certificate of Title. The ground floor also has unique features like a centralized mail room, a closed circuit TV (CCTV) for monitoring selected areas that are common to the residents. They also have Arcaded retail space.

After several interviews with residents of the buildings, they highlight its best quality as convenience and safety. They also said it has the best view of the city. In conclusion, One East Avenue is the best place for you, your friends and your family. Dedicated and designed to your unique lifestyle, One Eastwood Avenue is the coolest in the metro.
Available Units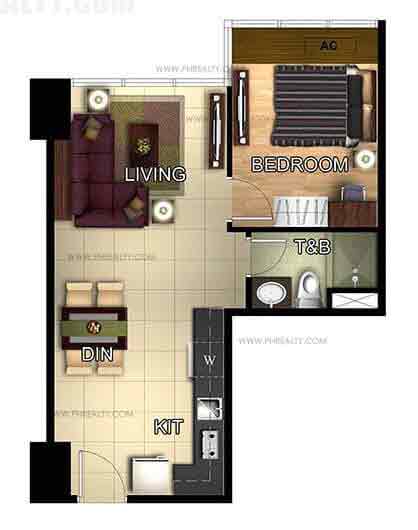 Fronting IBM Plaza Bldg., Libis,

,

Quezon City

,

Metro Manila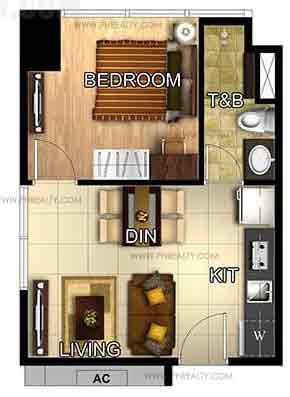 Fronting IBM Plaza Bldg., Libis,

,

Quezon City

,

Metro Manila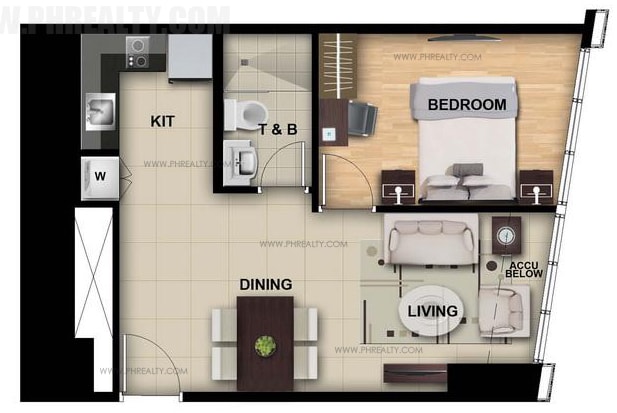 Fronting IBM Plaza Bldg., Libis,

,

Quezon City

,

Metro Manila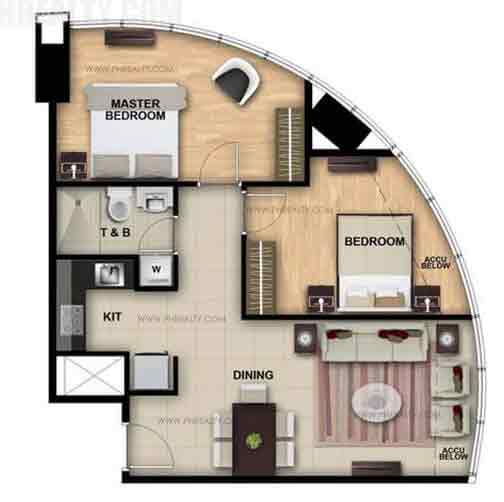 Fronting IBM Plaza Bldg., Libis,

,

Quezon City

,

Metro Manila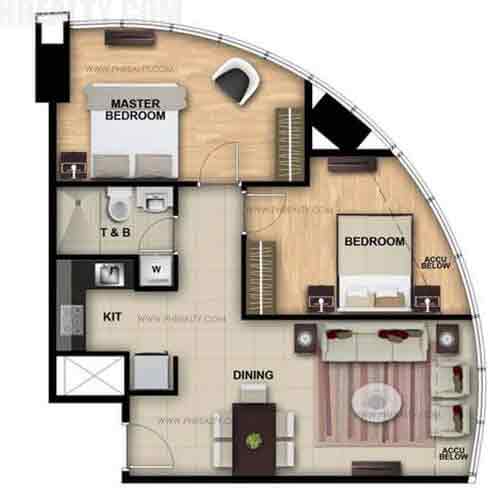 Fronting IBM Plaza Bldg., Libis,

,

Quezon City

,

Metro Manila
One Eastwood Avenue Price List
Unit Name
Price (₱)
Location
Quezon City, Metro Manila
Quezon City, Metro Manila
Quezon City, Metro Manila
Quezon City, Metro Manila
Quezon City, Metro Manila