Golfhill Gardens by Megaworld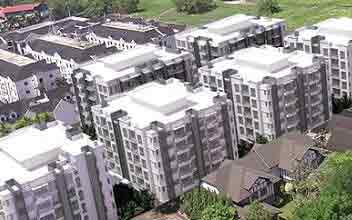 Project Type : Condominium
Listing Type : Preselling
Units : Studio, Executive Studio,
Price: ₱ 3,200,000 & Up
Address : Along Capitol Hills Drive
Location : Quezon City , Metro Manila PH Golfhill Gardens Megaworld Golfhill Gardens Golfhill Gardens Megaworld Golfhill Gardens Quezon City
www.golfhillgardensqc.com
Golfhill Gardens is a condominium that is located in close proximity of numerous prestigious Universities and schools that the country has to offer. The six-storey condominium is complete with first-class amenities and is located inside Golf Hill Terraces. The gated, luxury condominium community allows you and your family to live in a highly secured area that will provide peace of mind. The condominium offers residents a clubhouse with an administration office, multi-purpose area and an aerobics room. There is also a lounge and Lanai area in addition to children's play area.

The condominium offers a swimming pool and a wading pool for leisure and a tennis court along with a squash court. Units that are available in the condominium include

Studio and Executive Studio Units, One Bedroom, and Two Bedroom units. The typical residence features include: individual electric and water sub-meters, individual mailboxes with keys, provisions for cable, television and internet-ready lines for each unit, provision for multi-point water supply (exclude water heater) for hot and cold water supply in showers and faucets (master toilet and bath only) and each unit provides you with an individual Condominium Certificate of Title.

The Studio and Executive Studio units feature ceramic tiles in living area, dining area, kitchen, toilet and bath area and sleeping areas. The sleeping areas offer modular closets as well provision for window-type air-conditioning unit in the bedrooms only. The kitchen features modular under counter and overhead cabinets with the kitchen operating with natural or mechanical ventilation; the toilets are operated in the same manner. The One Bedroom Residence features bedrooms with a modular closet and its own toilet and bathroom.

There are ceramic tiles in the living, kitchen, toilet/bath and dining areas and ceramic planks in the bedroom. The kitchen offers overhead and under counter cabinets with the kitchen and the toilets operating with natural or mechanical ventilation. In the bedroom there is provision for window-type air-conditioning unit. As for the Two Bedroom Residence, it is the same as the One Bedroom with a second room. The Two Bedroom Residences offers at least 71.50 square meters, the Studios start at 29.90 square meters and the Executive Studio offers 34.6 square meters of living space. This condominium will be constructed by Megaworld International.

Location Highlights: Ateneo de Manila University, University of the Philippines, Diliman and Miriam College, Holy Family School, Claret School, Quezon City Science High School, Philippine Science High School.
Available Units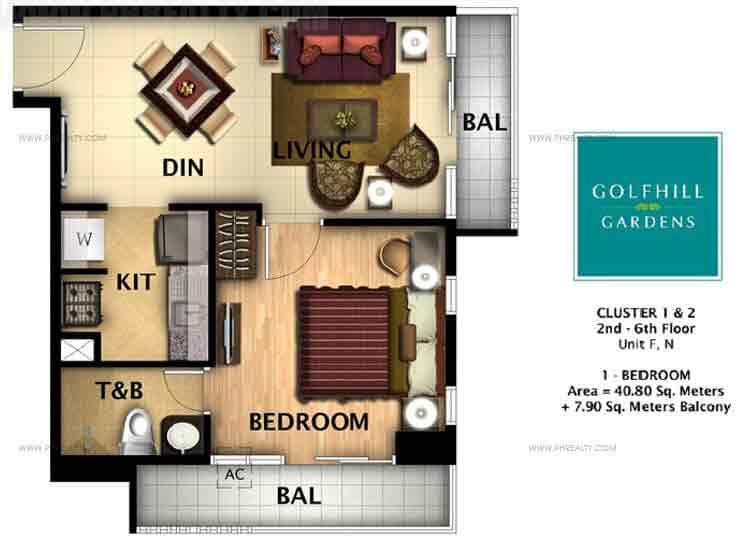 Along Capitol Hills Drive

,

Quezon City

,

Metro Manila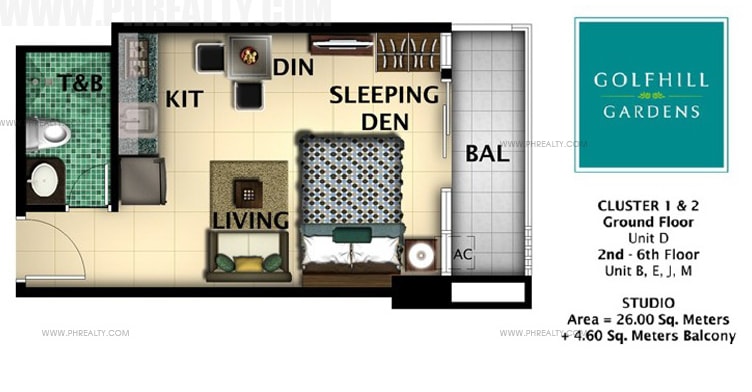 Along Capitol Hills Drive

,

Quezon City

,

Metro Manila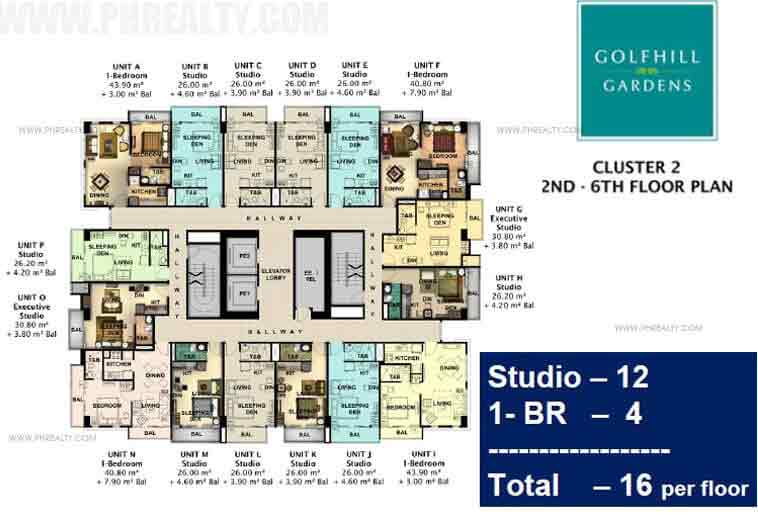 Along Capitol Hills Drive

,

Quezon City

,

Metro Manila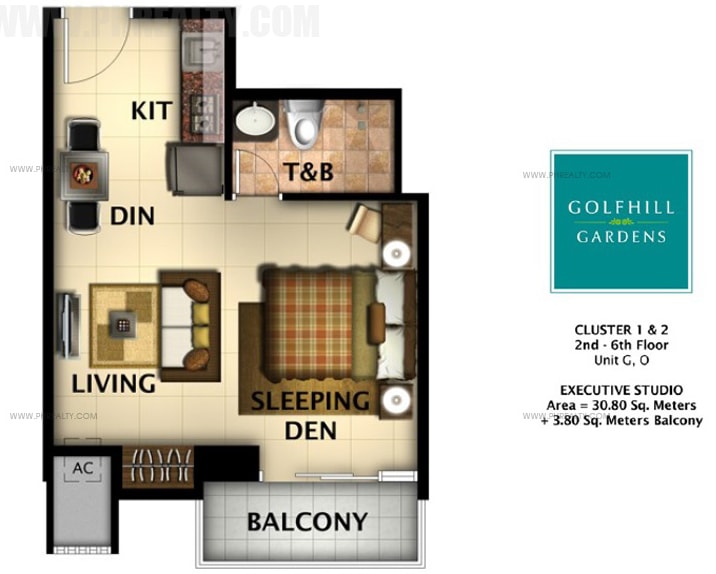 Along Capitol Hills Drive

,

Quezon City

,

Metro Manila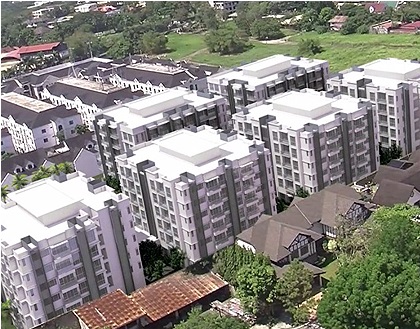 Along Capitol Hills Drive

,

Quezon City

,

Metro Manila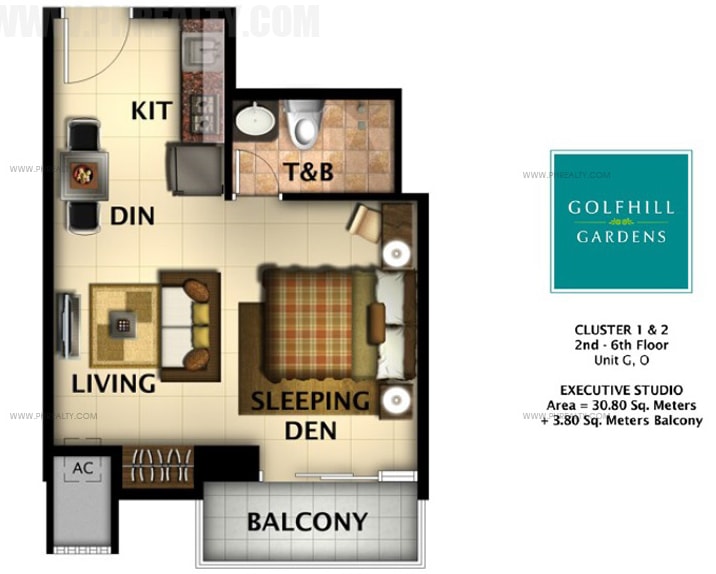 Along Capitol Hills Drive

,

Quezon City

,

Metro Manila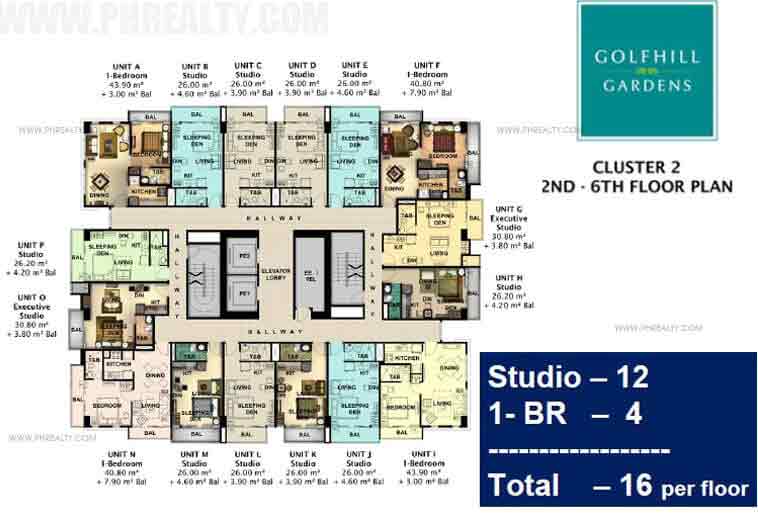 Along Capitol Hills Drive

,

Quezon City

,

Metro Manila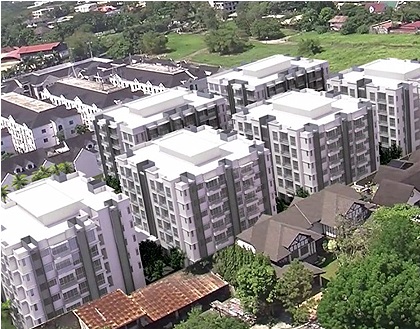 Along Capitol Hills Drive

,

Quezon City

,

Metro Manila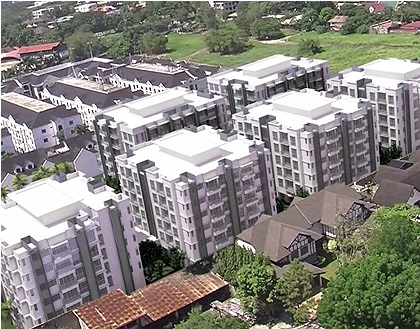 Along Capitol Hills Drive

,

Quezon City

,

Metro Manila
Golfhill Gardens Price List
Unit Name
Price (₱)
Location
Quezon City, Metro Manila
Quezon City, Metro Manila
Quezon City, Metro Manila
Quezon City, Metro Manila
Quezon City, Metro Manila
Quezon City, Metro Manila
Quezon City, Metro Manila
Quezon City, Metro Manila
Quezon City, Metro Manila